This New York Times recipe popped into my inbox a few days ago and I was excited to give it a try. I went to pick up some dumpling wrappers at Whole Foods and unfortunately, they only had eggroll wrappers.  Being a fan of Bob Ross, I subscribe to the saying that  "We don't make mistakes, we just have happy little accidents!"
I followed the recipe for the "dumplings" but was not happy with the filling. It tasted bland and spicey. So, I decided to make some adjustments and the outcome was spectacular.
I've included a step-by-step picture tutorial on how to wrap the pockets. First, cut the squares into two triangles. Add a small amount of filling and fold over like shown in the pictures. Please use water and lightly coat the edges to make sure every side is sealed.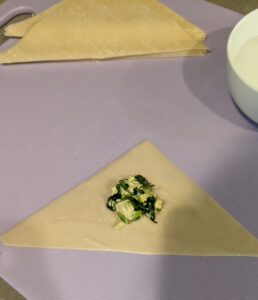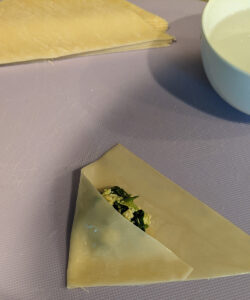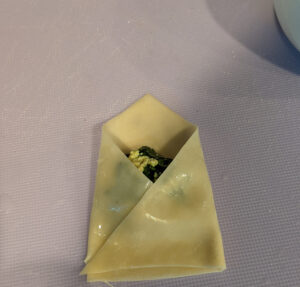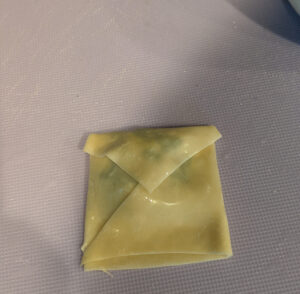 This does take a bit of time but makes enough to pop in the freezer for a quick, weeknight meal alongside a salad.
ENJOY!